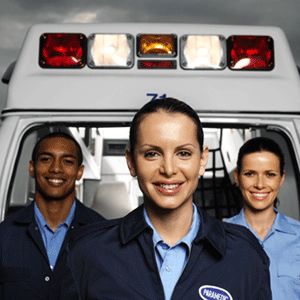 "A trained person can save lives, just like we do. We want to see more people 
                           out there who are able to save a life if needed."

For 10 years, our team of trusted firefighters, paramedics, are experienced professionals who have been training people to handle medical emergencies - at the workplace, at home and play.  
Courses are affordable and flexible and may be conducted during regular work hours, evenings or weekends to fit in with your busy schedules. PulseCPR tailors to your needs.
Pulse CPR is fully insured and confidently meets Occupational Health and Safety requirements to help workplaces be compliant with both federal and provincial/territorial legislation.  
Pulse CPR is a Canadian Red Cross Training Partner and a recognized training provider for Ontario's Workplace Safety and Insurance Board (WSIB).
We offer "On-site" and "off-site" training to individuals, employers and employees.      
In the ever-changing business environment in which we operate, learning to understand and confidently respond to First Aid related emergencies results in peace of mind and improved productivity.

While First Aid is understandably important in the home environment, it has also become an increasingly important facet of every organization and workplace.  The tasks associated with every day activities both in the home and the workplace may unexpectedly result in injury or death.  As a result, the need to know how to properly react in such situations is important for every facet of one's life.  Furthermore, First Aid training and equipment is a legal requirement for most employers across the country making it an essential component of every workplace.  PulseCPR is a recognized training provider for Ontario's Workplace Safety & Insurance Board (WSIB).
TESTIMONIALS